DAILY DIVERSIONS
Optical illusion
Mighty Optical Illusions
Baby in the Woods Optical Illusion
Moillusions.com
Good Tuesday morning to all of you, and hopefully you all are getting ready for the time change that is happening soon.  Some people have a lot of problems going back one hour in the fall, or going ahead one hour in the spring. However, time change means more time for fun, like heading out to the woods to see the beautiful leaves change from green to the many colors of the autumn. Today's optical illusion is all about going into the woods, and sometimes while there, people claim to have a religious experience whenever they are outdoors because they claim the forest is full of spirits. If you all look closely, you will see a young child in the woods, and there can be a lot of reasons why there is a child spirit haunting the forest. It's all based on your perception.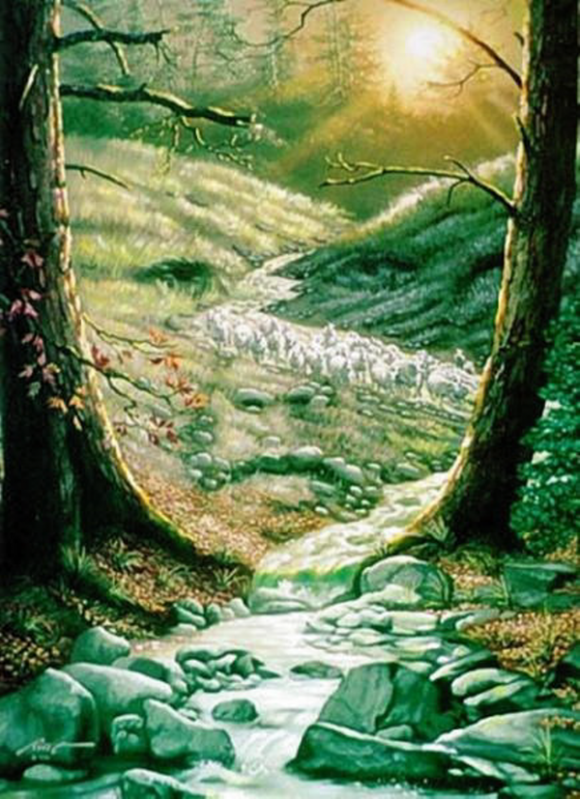 Ready for some more outdoor fun that can also be a great place for an optical illusion? Going to the beach can be a lot of fun, but who knew that some people love it so much they end up losing their head over it? This poor man went to the beach for the sun, and ended up with a lot more than he bargained for! Have a great Tuesday everyone!
The post Baby in the Woods Optical Illusion appeared first on Mighty Optical Illusions.
An Optical Illusion
Impossible Frame
Anopticalillusion.com
The man in this photograph is putting the finishing touches on a homemade rectangular wooden frame.  As he tightens the final screw, however, he cannot help but notice that something seems peculiar about the carpentry.  The two pieces of wood in the center cross  one another in a very unnatural way.  How did he build this?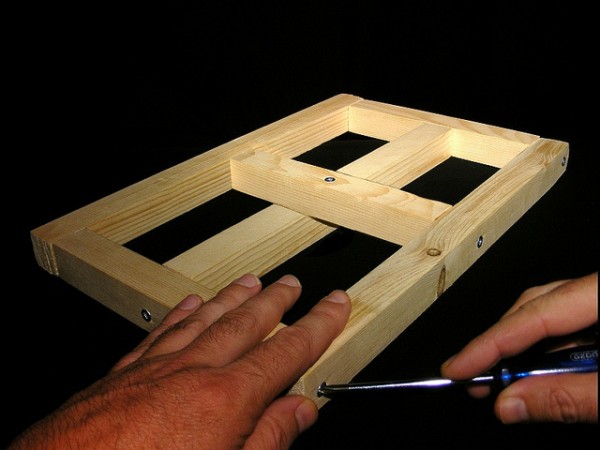 (via Erik Minnema)
More pictures
TOP NEWS
TOP TRENDS
ALMANAC
PICTURE OF THE DAY
All pictures, graphics and logos used on this site are copyrighted to their respective owners | © W3streams.com