DAILY PICTURES
DAILY WEB MASH UP
DAILY ALMANAC
DAILY TOP NEWS
Other sites to visit
DAILY DIVERSIONS
Optical illusion
Mighty Optical Illusions
Many Faces Optical Illusion
Happy Hump Day to you all, and Wednesdays are very special days because it means that the halfway point has been reached, and the rest of the week will be absolutely easy.  Because Wednesday means the week is half complete, many people absolutely love this day of the week because of it. How do you all feel about optical illusions that are all about faces? Today's optical illusion is all about many faces being in the same picture, and how many faces do you all see when you look at this rather unusual looking black and white colored picture? When you all are done counting faces, be sure you drop us a note and let us know how many you have found.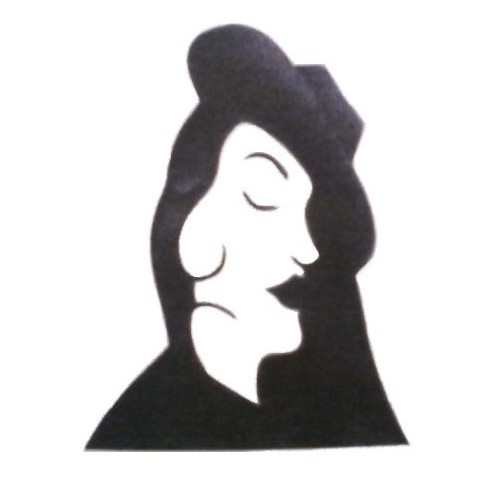 Ready for a really cool optical illusion? Despite having DVD players, many people still collect VHS tapes, and this person found a really unique way to recycle those tapes. Take a look at this VHS tape skull, and how cool is it? Who says you cannot turn anything into a great work of art? We hope you all have a great Wednesday, and we look forward to speaking to you again tomorrow for more really great optical illusions that we can all enjoy together!
The post Many Faces Optical Illusion appeared first on Mighty Optical Illusions.
An Optical Illusion
Sweater Music Video from Willow
This music video produced for the song "Sweater", performed by the Belgian band Willow, is pretty interesting.  The lone guy featured in the video spends the entire time in a white room.  By projecting scenes and animation onto the walls and floor of the room, it appears that he is walking down stairs, walking around outside, riding a subway, riding an escalator, and much more.  Watch the full video below.
In addition to both directing and producing this video, Filip Sterckx also handled all of the 3D animation and editing. I personally think that the first half of the video is much stronger than the second half and would be curious to know what you think.  Which scene do you think is the most or least realistic?
More pictures
All pictures, graphics and logos used on this site are copyrighted to their respective owners | © W3streams.com