Optical illusion
Mighty Optical Illusions
Perspective White Wine Illusion
Moillusions.com
I have to tell you—it's been quite a long week! With Thanksgiving and working like crazy, I don't know which end is up! This weekend will be the only time I get to kick back, relax and chill out. I may even have a nice bottle glass of wine.
Wine got me thinking about wine illusions this morning. Then, I found that Kovacs was nice enough to have sent me some wine through the Mighty Optical Illusions Facebook page! Well, a wine illusion. It was more of a wine illusion. But, it was a pretty cool moving GIF wine illusion!
Take a look…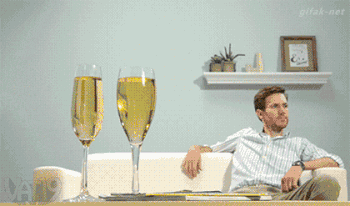 This wine illusion is one of perspective. When it first starts, it appears that the two glasses of wine are the same size and sitting in the foreground. However, only the first glass picked up is sitting in the foreground. The large comically oversized glass that the man picks up is sitting in the background on a table in front of him.
Thanks, Kovacs! But, I want the bigger glass next time…
If you liked this wine illusion, head over and check out these souvenirs in perspective illusions!
The post Perspective White Wine Illusion appeared first on Mighty Optical Illusions.
An Optical Illusion
Deluged by Rob Gonsalves
Anopticalillusion.com
In this painting by Rob Gonsalves, the scene in the foreground presents an entirely different meaning than the scene in the background.  This type of transition is pretty common in all paintings from Gonsalves.  If you look toward the back of the image, it appears to be an open body of water – maybe even an ocean.  In the foreground, however, there is a group of individuals standing around and holding umbrellas.  The guy that is in the tall tree on the right helps to add to the confusion presented in this scene.  Is he climbing the tree to get a better look at all the people with uniform umbrellas, or is he just attempting to stay dry?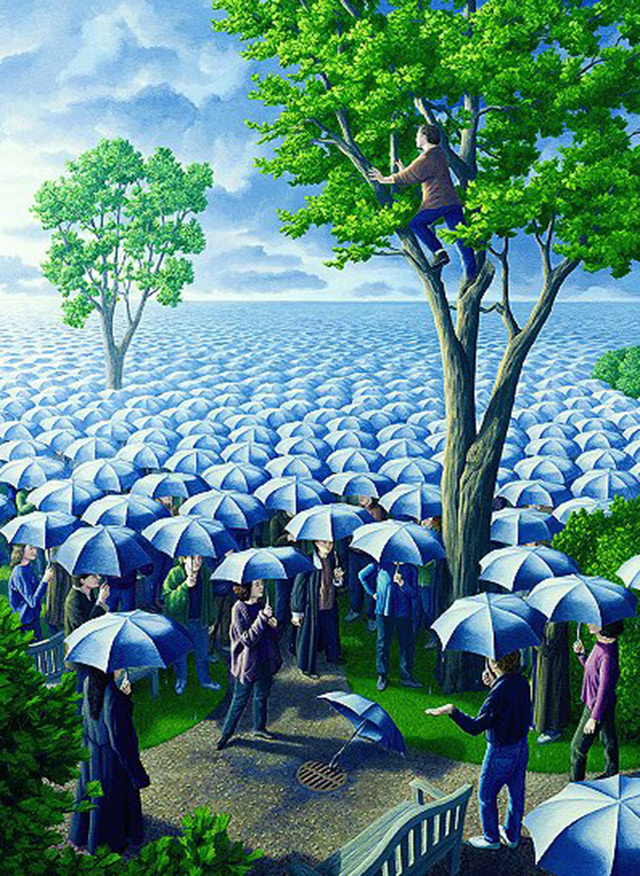 (via Huckleberry Fine Art)
Other Optical Illusions You Might Enjoy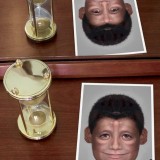 Looking Through Time by Robert Fathauer
18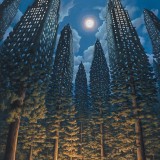 Arboreal Office by Rob Gonsalves
18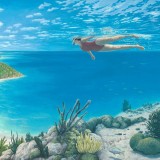 Beyond the Reef by Rob Gonsalves
18
More pictures
TOP NEWS
PICTURE OF THE DAY
TOP TRENDS
​