Optical illusion
Mighty Optical Illusions
The Mossy Lady Optical Illusion
Moillusions.com
Hello everyone, how are you all doing on this lovely Thursday afternoon?  For some of you, the weather is still cold even though it is spring, but for others, the weather is gorgeous and you all love to be outside! So, for those of you that love the great outdoors, when was the last time you went to the woods?  Well, today's optical illusion is all about a hidden lady in the woods that is covered in moss, or as we like to call her, the Mossy Lady!  You have to admit, the lady does not really look like a living person, but more like a statue that has been sitting outside for way too long.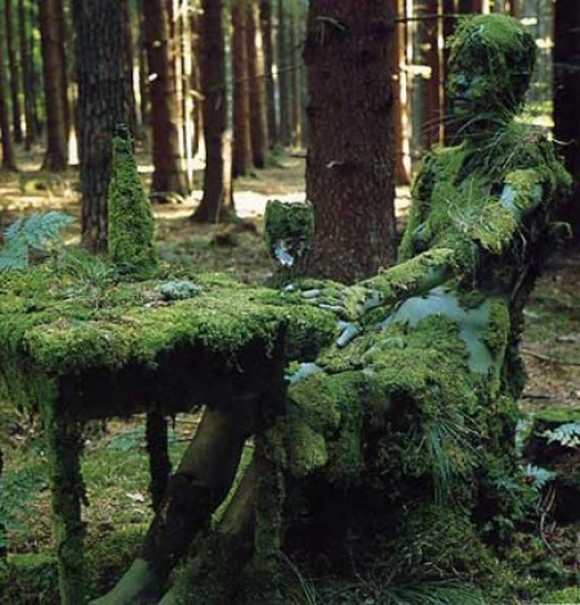 So, ready for more cool body painting? Check out this cool fish that is made by painting a human hand that was painted to look like one!  Some artists work with canvas, but this one works with human beings, and the fish is pretty amazing isn't it? We know that today is Thursday, but that's okay because tomorrow is the last day of the regular work week. Have a good day and we will have another cool illusion for you all to see tomorrow at this same time and this same place.
The post The Mossy Lady Optical Illusion appeared first on Mighty Optical Illusions.
An Optical Illusion
Girl with a Pearl Earring by Jane Perkins
Anopticalillusion.com
Jane Perkins takes ordinary objects that she finds in various places and arranges them into something completely new.  Shown below is her recreation of Dutch painter Vermeer's Girl With a Pearl Earring.   She finds most of her materials at charity shops, boot sales (a kind of flea market popular in the UK), and recycling centers.  Her friends and neighbors donate interesting things that they find as well.  Most of her pieces take about three weeks to complete as she works the found materials into their final form.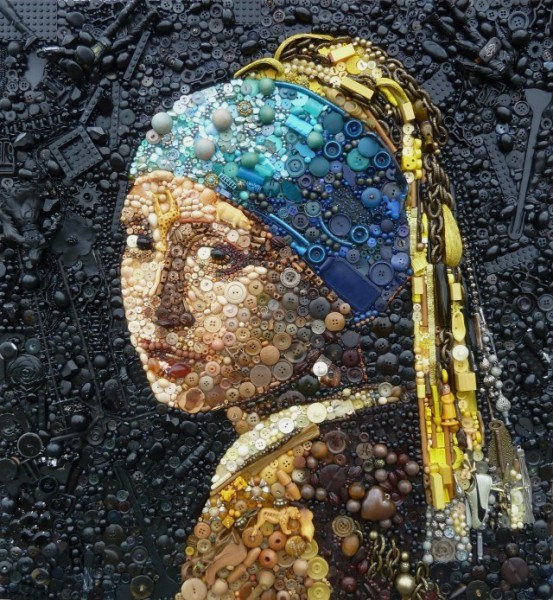 (via Jane Perkins)
More pictures
TOP NEWS
PICTURE OF THE DAY
TOP TRENDS