Optical illusion
Mighty Optical Illusions
Dog With Plastic Lips Optical Illusion
Moillusions.com
Today is Friday, and the Christmas countdown is down to six whole days. Are you all ready for Christmas? Right now after work, you all might want to do something fun to blow off some steam like play with your beloved canine friends.  Today's optical illusion is all about an unusual breed of dog that has unusual lips. Take a look at this image, do you see how this dog has blue plastic lips? How was this illusion created? The answer is that the dog probably caught a Frisbee, and he bent it with his powerful jaws, is that what you all think happen or is this some new breed of dog with plastic lips?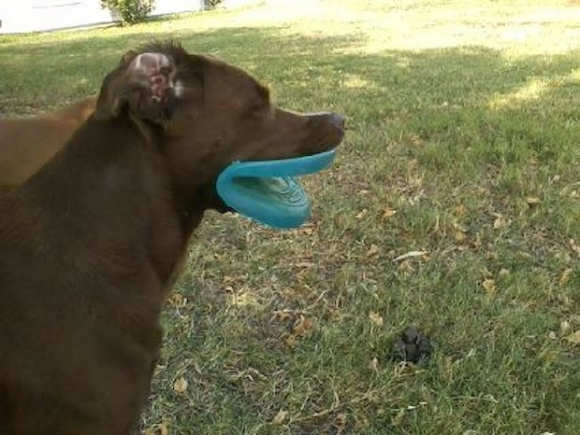 So, are you all hungry? Do you like pizza? Take a look at this drawing of a giant pizza that is so three dimensional that is looks like it can be eaten!  For anyone that loves pizza, this is a dream come true, and it would make a giant meal for anyone! We hope that you all are getting ready for Christmas, and with the weekend coming, you all need to have fun and relax. We will talk again tomorrow and have another cool illusion for you all to enjoy!
The post Dog With Plastic Lips Optical Illusion appeared first on Mighty Optical Illusions.
An Optical Illusion
Art Ambigram by Scott Kim
Anopticalillusion.com
Scott Kim created this ambigram specifically for the epilogue that he contributed to the book The Art of Deception:  Illusions to Challenge the Eye and the Mind.  When viewed this way, the word 'art' can be seen in middle of the image in all lower case letters but the rest of the words are upside down.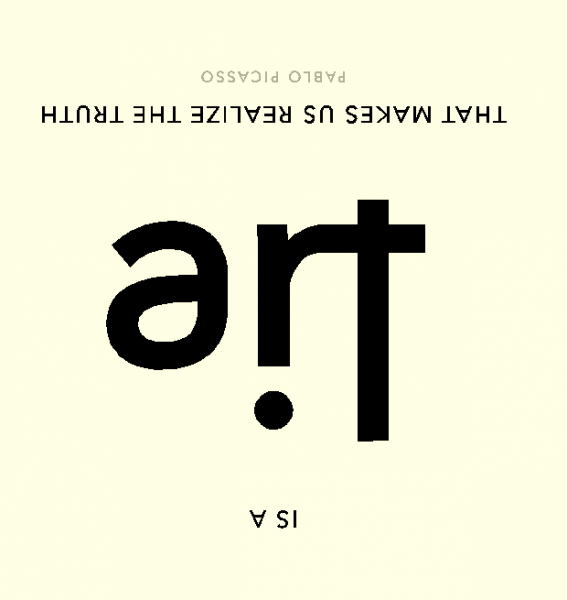 When the image is rotated 180 degrees, it completes a quote from Spanish artist Pablo Picasso by reading "is a lie that makes us realize the truth".   The word 'lie' is made from the same lettering that spells 'art' in the image above.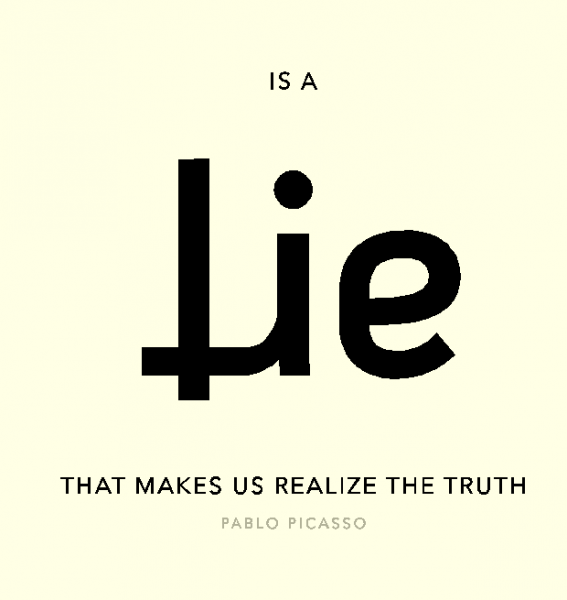 To view more creative use of words and lettering, be sure to revisit the previous post featuring several Inversions by Scott Kim.
(via Scott Kim)
More pictures
TOP NEWS
PICTURE OF THE DAY
TOP TRENDS
All pictures, graphics and logos used on this site are copyrighted to their respective owners | © W3streams.com