DAILY PICTURES
DAILY WEB MASH UP
DAILY ALMANAC
DAILY TOP NEWS
DAILY DIVERSIONS
Optical illusion
Mighty Optical Illusions
Find The Differences: Atomium!
While ago, one of our fans who was obviously inspired by Atomium's impossible structure, sent this in as a suggestion for our little'o website. I was distracted and couldn't see it at first, but the photo below contains both the illusion and "spot the differences" game all wrapped into one single package! Can you see the illusion first? Now, how about finding all of the differences and then sharing them with festivus rest of us? Let the hunt begin! P.S. Make sure to open the picture in full size, in order to see all of the tiny details!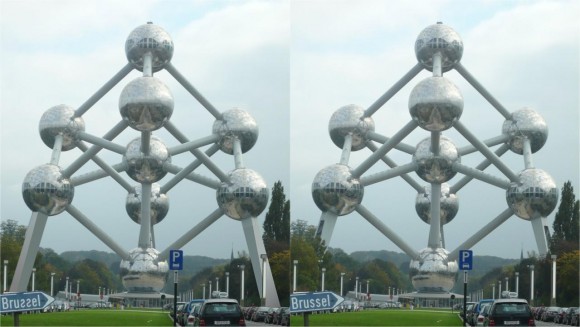 An Optical Illusion
Three Fold Cubes
The following video was created by Guy Wallis and David Lloyd from the University of Queensland in Australia.  It was selected as a finalist for the 2013 Best Illusion of the Year contest hosted by the Neural Correlate Society.  The video presents an ambiguous pair of cubes that can be interpreted in multiple ways.  As the cubes rotate around, your mind thinks it knows what is going on.  Then they begin to rotate again and an entirely new interpretation is presented.
More pictures
Other sites to visit
All pictures, graphics and logos used on this site are copyrighted to their respective owners | © w3streams.com