Website of the day
Awwwards - Sites of the day
Latests sites of the day
The | Marmalade
3 Mar 2015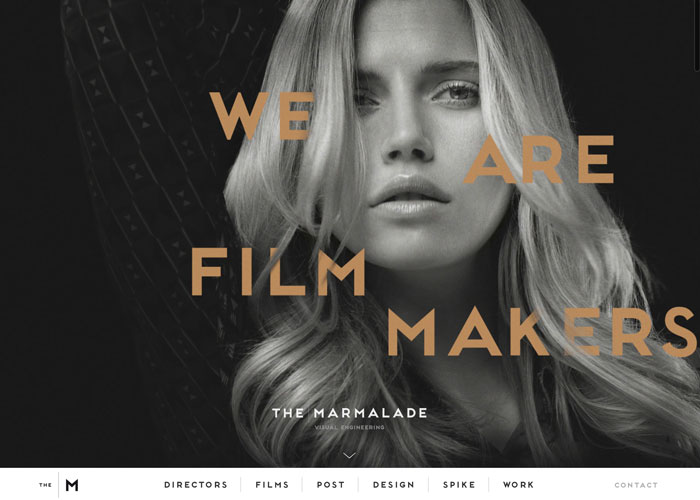 Our Site and Corporate for Marmalade reflects their excellence in Film through craftsmanship, creativity and collaboration.
TheFWA
- Mobile of the Day
Favourite website awards. Web Awards recognising the very best in cutting edge website design.
Hello Monday
4 Mar 2015
We create joyful digital experiences and unique visual identities that tickle the brain, please the eyes and connect the hearts of brands to the hearts of their consumers.
Cool Site of the Day
- Mobile of the Day
Your home for the best websites
Best of the Web Today – Zach King
3 Mar 2015
Today's #CoolSite is a complete and total freak of nature–a MORE THAN gifted web sensation, Zach King. I warn you: you will be sucked into his world and your mind will be blown. The last time I was this impressed with the use of technology for entertainment purposes was when I discovered zefrank. Zach takes it all a bit further.
Below is just ONE of his many Vines (he also dominates YouTube). Anyway, read his story and get ready for a fun ride.
Vote for it here and give it a 'thumbs up' above.
To find all previous cool sites since 1994, visit our archive.
reddit_url='http://www.coolsiteoftheday.com/best-of-the-web-today-zach-king/'; reddit_title='Best of the Web - Cool Video - Zach King';
The post Best of the Web Today – Zach King appeared first on Cool Site of the Day.
TOP NEWS
PICTURE OF THE DAY
TOP TRENDS