PICTURE OF THE DAY
Science & Nature
Daily Nature Photo
Cahuita, Costa Rica
Nature.org
Cahuita, Costa Rica
Armando Maynez/Flickr

Disc...
National Geographic photo of the day
Incoming Flight
Nationalgeographic.com
Science picture of the day
The Spanish flu
News.science360.gov.org
Full Text:
This negative stained transmission el...
Earth science picture of the day
View Across a Mountain Tarn at Mackinnon Pass, New Zealand
Epod.usra.edu
Photographer:  Simon Williams; Simon's Web sit...
Animal of the day
Steppe Polecat - Wild Relative of the Domesticated Ferret
Thewebsiteofeverything.com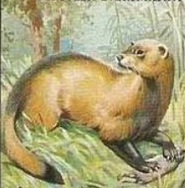 The steppe polecat (
Mustela eversmannii
), also ...
Botany photo of the day
Ophrys umbilicata subsp. flavomarginata
BotanicalGarden.ubc.ca
BPotD work-learn student Cora den Hartigh wrote...
More pictures
All pictures, graphics and logos used on this site are copyrighted to their respective owners | © W3streams.com