PICTURE OF THE DAY
Science & Nature
Daily Nature Photo
Cooper's Hawk
Nature.org
Cooper's Hawk
Rhett Herring/Flickr

Discuss the...
National Geographic photo of the day
Annakut in Kolkata
Nationalgeographic.com
Science picture of the day
Bald eagles roost
News.science360.gov.org
Full Text:
Several bald eagles roost in a snowca...
Earth science picture of the day
Volcan Copahue
Epod.usra.edu
Photographer: Carlos Di Nallo Summary Authors:...
Animal of the day
Hairy-eared dwarf lemur
Thewebsiteofeverything.com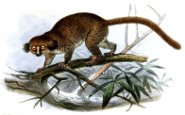 The Hairy-eared Dwarf Lemur (Allocebus trichoti...
Botany photo of the day
Canarina eminii
BotanicalGarden.ubc.ca
My apologies for the week+ gap in entries. I'm...
More pictures