PICTURE OF THE DAY
Science & Nature
Science picture of the day
Red lights
News.science360.gov.org
2 Jul 2015
Full Text:
In Antarctica, red lights are used on vehicles during the winter darkness because their light wavelength does not interfere with science experiments. The bright lights on the left are on a tractor moving supplies.
Image credit: Mel MacMahon, National Science Foundation / Source: U.S. Antarctic Program photo Library
Glassbrain
News.science360.gov.org
1 Jul 2015
Full Text:
Part education tool, part neuroscience party trick, the Glassbrain app was first used on stage in 2012 on Mickey Hart, former drummer for the Grateful Dead, to show his brain reacting to music. A cap detects the different types of waves and signals pinging across the user's brain. The app then displays them in real time on a 3-D image built from brain scans taken earlier. Each color r...
Earth science picture of the day
Encore - Serra del Montsec
Epod.usra.edu
4 Jul 2015
Take a look back at some of the EPODs our viewers found particularly eye-catching. Today, and every Saturday EPOD invites you to rediscover favorites from the past. Saturday posts feature an EPOD that was chosen by viewers like you in our monthly Viewers' Choice polls. Join us as we look back at these intriguing and captivating images.
_________________________________________________


Photogra...
Drumlins of Clew Bay, Ireland
Epod.usra.edu
3 Jul 2015
Photographer: Thomas McGuire
Summary Author: Thomas McGuire   In spite of its currently moderate climate, Ireland displays impressive features of past glaciation from periods of geologic history known as Ice Ages. One example is the drumlin field of Clew/Newport Bay, on the island's North Atlantic coast. In fact, the name drumlin is derived from the Irish word, droiroimnín (littlest ridge).
Dr...
APOD
Aurora Australis
Apod.nasa.gov
Not fireworks, these intense shimmering lights
Venus and Jupiter are Far
Apod.nasa.gov
On June 30 Venus and Jupiter were actually far apart, but both
Hubble picture of the day
Hubble Sees a 'Behemoth' Bleeding Atmosphere Around a Warm Neptune-Sized Exop...
Hubblesite.org
24 Jun 2015
Get larger image formats
Astronomers using NASA's Hubble Space Telescope have discovered an immense cloud of hydrogen dubbed "The Behemoth" bleeding off a planet orbiting a nearby star. The enormous, comet-like feature is about 50 times the size of the parent star. The hydrogen is evaporating from a warm, Neptune-sized planet, due to extreme radiation from the star. A phenomenon this l...
Hubble Sees the 'Teenage Years' of Quasars
Hubblesite.org
18 Jun 2015
Get larger image formats
Quasars are the light fantastic. They are the brightest beacons in the universe, blazing across space with the intrinsic brightness of one trillion suns. Yet the objects are not vast galaxies, but they appear as pinpoint sources in the biggest telescopes of today hence the term "quasar" for quasi-stellar object. Discovered in the 1960s, it took more than two d...
NASA Earth Observatory Image of the Day
Exploring Reefs from Space
Earthobservatory.nasa.gov
4 Jul 2015

An image of Fiji's coast shows how modern satellites can help study underwater corals even in the most remote regions.
Obersulzbach Glacier Plus Four
Earthobservatory.nasa.gov
3 Jul 2015

The retreat of one of Austria's largest glaciers has stranded some of its tributaries, now classified as separate glaciers.
Animal of the day
Guatemalan Black Howler Monkey
Thewebsiteofeverything.com
3 Jul 2015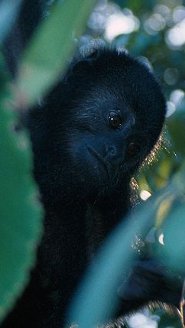 The endangered Guatemalan Black Howler (
Alouatta pigra
) (sometimes called the Yucatan Howler or Yucatan Black Howler) is one of many species of howler monkey, which is what is known as a 'New World' monkey. Its range is throughout the Yucatan Peninsula, and includes the areas of Mexico, Belize, and of course Guatemala. The Guatemalan Black Howler prefers to live in very lush areas, mostly st...
Brown Capuchin - The Little Monk Monkey
Thewebsiteofeverything.com
11 Jun 2015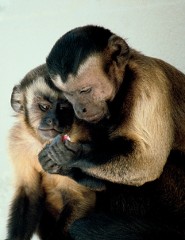 The brown capuchin (
Cebus apella
) is a clever, little monkey whose range includes a number of South American countries, including Colombia, Ecuador, Peru, Bolivia, Brazil, Venezuela, Suriname, Argentina, Guyana, Paraguay and French Guiana, Guyana. Brown capuchins adapt well to a variety of habitats and can be found in the understory and the middle and lower canopy of savannah forests, subtropic...
Botany photo of the day
Solanum pyracanthos
BotanicalGarden.ubc.ca
4 Jul 2015
Don McClane (aka Don McClane@Flickr) took this beautiful photo at Botanica Gardens in Wichita, Kansas. Solanum pyracanthos is native to Madagascar and is a member of the genus that includes tomatoes, potatoes and eggplants. I wouldn't try to eat the small fruits without a good indication of their edibility, however, as many members of the Solanum are poisonous (at least when raw).
Solanum is o...
Carex utriculata
BotanicalGarden.ubc.ca
30 Jun 2015
Today's photo features a stand of Carex utriculata, photographed by Matt Lavin (aka Matt Lavin@Flickr). This strikes me as an uncommonly beautiful image of the common beaked sedge.
I have had a fondness for sedges ever since I took one of my first ecology classes, when my fiery Scottish professor taught me, in a thick, R-rolling brogue, that "Rrrrushes are rrrround, and sedges have edges!" I h...
More pictures
​